Media & Background
Use these tools to help garner media and press coverage for the Wildfire Prevention issue.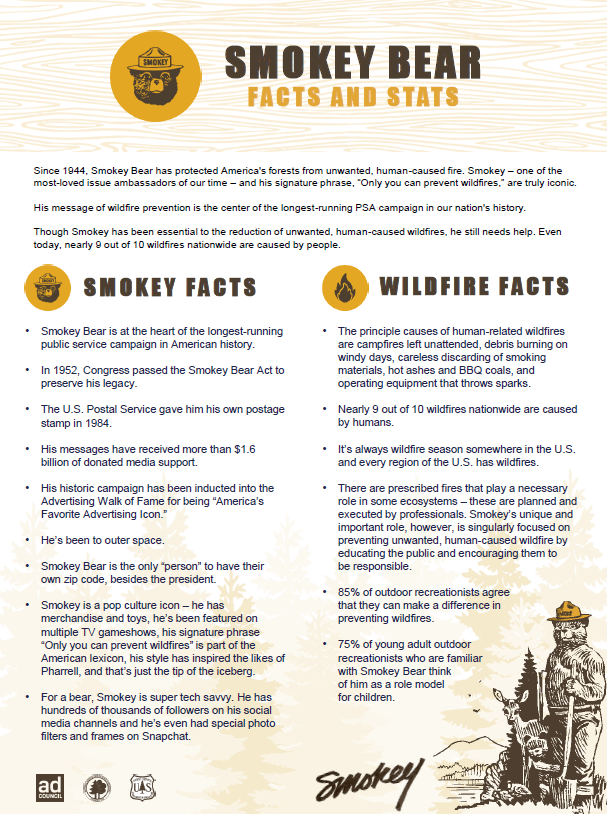 Smokey Bear Quick Facts
Use this fact sheet to reference quick facts pertaining to Smokey Bear's appearance, history, and other FAQs about Smokey.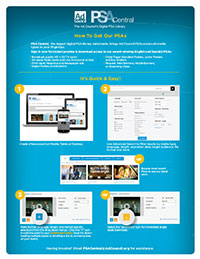 PSAC Overview
Learn to navigate the Ad Council's online fulfillment website, PSA Central, to order Smokey Bear PSAs for your local media outlets.